Recent Coverage
Press Inquiries
For inquiries and interview requests, contact press@churchwest.com
ChurchWest
ChurchWest is the largest independent insurance agency in California serving exclusively churches, schools, and ministry-based, non-profit organizations.
Speaking & Interviews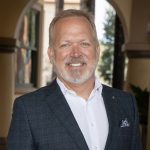 Our President, Charlie Cuter, is a second generation owner and thought leader in all areas of ministry risk management and insurance.
Charlie routinely creates both written and video based content for ministry leaders. He is a sought-after guest speaker, and occasionally lectures to seminary students on church leadership and administration.